The Quaker Connection
Charles's commitment to social betterment of the poor and needy is well illustrated by the following account which appeared in the London Standard for Monday 28 May 1849: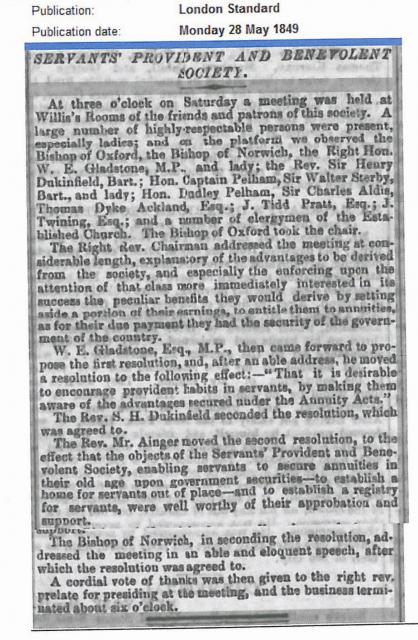 The surviving son of Sir Charles ALDIS and Mary Frances BERRIDGE was Charles James Berridge ALDIS MD. Born the 16th of January 1808 and baptised the 20th of February 1808 at Christchurch, Southwark, Charles James was christened a second time the 15th of October 1808 at St. Andrews, Hertford. Educated at St. Pauls, London, and Trinity College Cambridge (BA, MB, MA), he died the 26th of July 1872 (63) and was buried at St. George, Hanover Square, London, though he lived at 415b Chester Terrace, Chester Square. His Will, dated the 21st of October 1869, was proved the 16th of August 1872 with effects of £4,000 to his son Osborne Charles Vyse ALDIS and daughter Laura Lefroy Brome ALDIS.