Bush House near Chatham
Submitted by Alan on Sun, 2007-07-08 22:03.
Mary Ann Aldis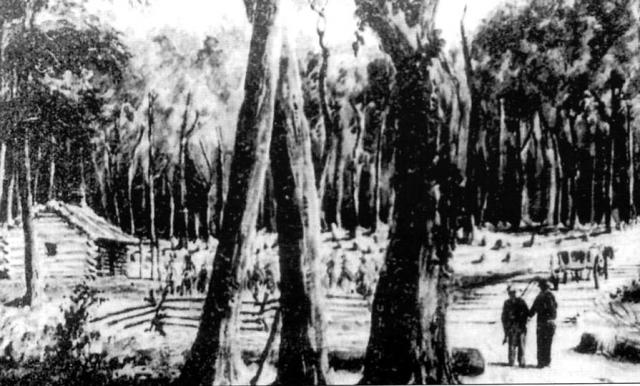 This sketch entitled Bush House near Chatham was drawn by Lt Col. P Bainbridge c 1838. It shows the huge size and number of trees that early settles had to conquer in order to build a settlement – as swell as coping with mud and malaria at the same time.